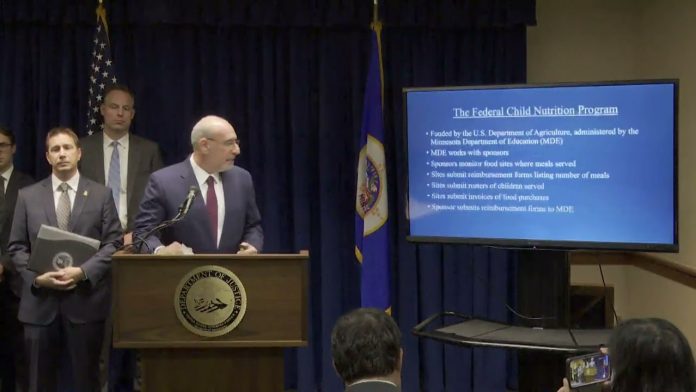 Federal Reserve Chairman Jerome Powell vowed to do what it takes to control inflation as the central bank raised interest rates again
New York (AFP) – Stock prices fell on Wall Street and the dollar rose on Wednesday after the Federal Reserve announced another big increase in interest rates and indicated it expects more monetary tightening in the future to combat inflation.
The US central bank announced it will raise interest rates for the third time in a row by 0.75 percentage points, continuing the aggressive measure to curb inflation that has risen to a 40-year high.
US stocks rose before the announcement, after positive sessions in major European stock exchanges and declines in Asia.
Stocks fluctuated after the Fed's press release before making one last decisive push down during Fed Chairman Jerome Powell's press conference. The S&P 500 index closed down 1.7 percent.
"The higher combo started for longer," said Art Hogan, analyst at B. Riley Wealth Management, of the market's reaction to the announcement, which was more "hawkish" than expected.
Markets had been expecting another significant rate hike, but were taken aback by the Fed's expectations regarding the need for additional increases.
The Fed's latest statement included interest rate expectations for the end of 2023 and 2024 that are higher than previous expectations, indicating that the US central bank now sees the need for an extended monetary tightening cycle in light of inflation trends.
Powell stressed the need for "restrictive" monetary policy.
He admitted that reducing inflation will require a period of slow growth and high unemployment, noting that the labor market is out of sync, with much more job opportunities than employment.
"We have to put inflation behind us," Powell said. "I wish there was a painless way to do it. There isn't."
"The Fed has to be tough in order to restore price stability," noted Ross Mold, AJ Bell investment director.
"High rates will cause pain to families and businesses, as the labor market is closely watched for signs of layoffs and hiring freezes."
The Fed's announcement also boosted the US dollar, which reached a 20-year high against the euro.
"Once again, the Fed's hawkish rate guidance has kept the dollar bullish as it differentiates the US central bank from its less aggressive counterparts abroad," said Convera's Joseph Manimbo.
Sterling also fell, even as the Bank of England prepared to announce a rate hike on Thursday.
Although European and US stock indices were advancing before the Fed's decision, City Index analyst Fouad Razakzadeh said he believes "the path of least resistance is to the downside and selling pressure is likely to resume amid a bearish macro outlook".
Elsewhere, oil prices closed lower on concerns about weak US demand, reversing an earlier rally on concerns about an escalation of the Russian-Ukrainian conflict after President Vladimir Putin called up Russian military reservists.
– Key numbers around 2030 GMT –
New York – Dow: down 1.7 percent at 30,183.78 (close)
New York – S&P 500: down 1.7% at 3789.93 (close)
New York – Nasdaq: down 1.8 percent at 11220.19 (close)
London – FTSE 100: up 0.6 per cent to 7,237.64 (close)
Frankfurt – DAX: up 0.8% at 126767.15 (close)
Paris – CAC 40: up 0.9 percent at 6031.33 (close)
EURO STOXX 50: up 0.7% at 3491.87 (close)
TOKYO – Nikkei 225: down 1.4 percent at 27,313.13 (close)
Hong Kong – Hang Seng Index: down 1.8 percent at 18444.62 (close)
Shanghai – Composite: down 0.2 percent at 3117.18 (close)
Pound/dollar: down at $1.1275 from $1.1381 on Tuesday
EUR/USD: down at $0.9847 from $0.9971
EUR/GBP: DOWN at 87.31 pence from 87.61 pence
Dollar / yen: rose to 144.02 yen from 143.75 yen
Brent North Sea crude: down 0.9% at $89.83 a barrel
West Texas Intermediate: down 1.2% at $82.94 a barrel
burs-jump / bfm