US Hospitals Turn to Gig Platforms on Nurse Shortage
Paramus (United States) (AFP) – Jessica Martinez, a nurse on the frontlines of the pandemic, found herself turning to gig work due to the temporary nature of her contract and the decline in earnings as Covid-19 subsided. Martinez is among a growing number of nurses who are opting for gig work, picking up individual shifts on an app as an alternative to long-term contracts or direct hospital employment. Higher pay and greater flexibility are driving this shift in the nursing profession.
Martinez shared, "I have worked as little as one day a week. I've worked seven days a week, eight-hour shifts. It just depends on kind of what's going on in my life."
US hospitals are exploring new ways to address the staffing crunch, drawing comparisons to the convenience associated with apps like Uber. However, critics express concerns that this trend may affect patient care and create tensions within the workforce.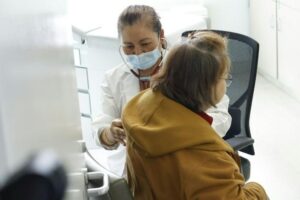 According to a study, over 610,000 nurses intend to leave the profession by 2027 due to stress, burnout, or retirement. This is a significant dent in the workforce, as the country currently has around 5.2 million active registered nurses.
Deborah Visconi, CEO of Bergen New Bridge Medical Center, where Martinez works, acknowledged the staffing crisis in healthcare. Many people have decided to retire early or switch professions due to the challenges brought on by the pandemic. As a solution, the hospital has partnered with CareRev, a gig work platform, and has already enlisted approximately 150 professionals to work at the center. Visconi emphasized that they can have a shift filled within a couple of hours, and the platform has helped fill about 80 percent of their vacancies.
Aya Healthcare, another gig hiring provider, reported a 54 percent increase in the number of gig shifts filled by nurses over the past year. Sophia Morris, Executive Vice President at Aya Healthcare, stated that the total number of available shifts on their app nationwide has climbed by 62 percent.
Martinez finds gig work more lucrative than being a staff nurse at a hospital, estimating that wages can be at least 30 percent higher. However, as an independent contractor, she does not receive benefits such as health insurance from her employer and relies on her husband's insurance.
Chantal Chambers, who turned to gig work while pursuing further studies, appreciates the flexibility it offers. She can pick up shifts as late as the night before, allowing her to mold her family's plans around her work schedule. Other nurses also seek flexibility, including the ability to work from home at times or take on extra shifts when they need more income.
Susan Pasley, Chief Nursing Officer at CareRev, explained that workers now view their workplaces differently, seeking the flexibility to balance their personal lives and financial needs. With an aging population that requires more healthcare services and the ongoing crisis, hospitals are actively searching for flexible options.
Critics, however, express concerns about the potential impact on patient care. Michelle Mahon of the National Nurses United union warns of a lack of preparedness and potential challenges in emergency or high patient influx situations due to a shortage of on-site nurses. There could also be issues related to unfamiliarity with the workplace and the location of essential equipment.
Registered nurse Sarah DeWilde shares that she already experiences some of these challenges while training gig nurses at her hospital. She finds it difficult to assess their skills and worries about being pulled away from her own patients to assist them with their workload. Given the shortage of nurses and the higher earning potential of gig work, this can create tensions within the healthcare environment.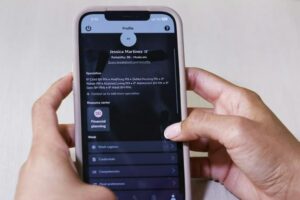 However, Visconi believes that these situations will improve as credentialed gig workers tend to return to the hospital repeatedly for work. In the current situation, DeWilde emphasizes that she is already short-staffed, overworked, and overwhelmed, resulting in issues when assisting gig nurses.
The rise in gig nurses presents both opportunities and challenges for the healthcare sector. While it provides nurses with higher wages and flexibility, concerns about patient care, workforce tension, and familiarity with the workplace need to be addressed to ensure the best possible outcomes.