#1 Ford Mustang S650
Undoubtedly, this is the most exciting automotive debut in recent years. Ford unveiled the all-new generation of the iconic Mustang, specifically on September 14, 2022, in Detroit.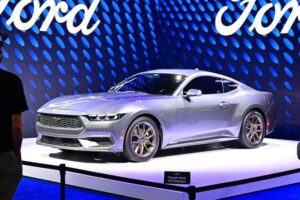 The S650 generation of America's favorite pony car will hit the market in 2023. Naturally, the GT version will come with a powerful Coyote V8 engine, producing up to 486 horsepower.